World Class Infrastructure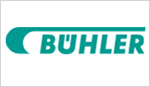 The Century Group currently operates three Fully Automated manufacturing & processing plants with state-of-the-art machinery located at Jaora (170 kms from Indore).
The industry has leading Ultra-sensitive Bi-chromatic Optical Sortex Machines which ensure very high product purity, thus, giving us a formidable advantage in the market. Currently, the group has Sortex machines imported from Buhler Sortex Ltd. (London). We are capable of producing 100 to 150 tonnes of spices and agro seeds per day.
The Century Group is one of the pioneer manufacturers of Spices and Agri Seeds in India, with a plant completely dedicated towards catering to the domestic and international markets.
It is our proud privilege to be amongst the oldest manufacturer and pioneer domestic supplier of Spices from india.
Our products are well known for their remarkable purity and high nutritional value. Our Agro Seeds and Spices are free from any kind of adulteration, chemicals and contamination. These seeds and spices have varied health benefits and are used in a number of domestic, medicinal and industrial applications. All the products are available in customized packaging as per the requirements of the bulk buyers.
Categories
Lin Seeds
Soya Bean Seeds
Mustard Seeds
Wheat Seeds
Fenugreek Seeds (Methi)
Poppy Seeds (Posta Danna)
Dill Seeds (Suwa)
Carom Seeds (Ajwain)
Coriander Seeds (Dhaniya)
Nigella Sativa (Kalonji)